/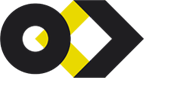 We are a visualisation studio with a strong creative identity and the technical expertise to deliver consistently high quality 3D imagery for a range of clients in various sectors.
New Work for Skoda
Recently, Scaramanga Design have been working with Skoda on some new-build and refurb of existing dealerships and have commissioned Ockelford Visual to produce an interior visualisation for one of their newbuild projects.
All the 3d content including furniture and interior design features such as the Skoda-Specific 'highlight wall' have been modelled by Ockelford Visual with information taken from Skoda's Interior Design Manual.  The lighting scheme has also been faithfully reproduced using IES data for the luminaires specified by Hacel Lighting, which gives a preview of the way the lighting design will interact with finishes, furniture and other interior design features.
The following images are a few samples taken from this current work in progress.
Watch this space!