/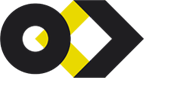 We are a visualisation studio with a strong creative identity and the technical expertise to deliver consistently high quality 3D imagery for a range of clients in various sectors.
Hot Rod Visual
Ockelford visual has, with a few exceptions, been busy over recent years working on architectural visualisation, occasionally venturing into other areas, so when Hot Rod Technologies asked us to produce 3d rendered images of a Hot Rod, we were happy to take up the challenge.
Starting with a stock model from a commercial model site, we went about customising a 1932 Model B Ford Coupe (Deluxe V8) to form this rather interesting Roadster Hot Rod.  It would have been slightly easier if we'd been able to track down a stock model of a Model B Roadster, but we like a challenge.  In the end, there was not that much left of the original model as so many parts required replacement or modification, but it was still a valuable starting point as we were able to be sure of the verifiably correct proportion and scale of this 20th Century American Icon.
In addition to the straight three-quarter view, we produced some more abstracted views depicting the form and lines of the car.